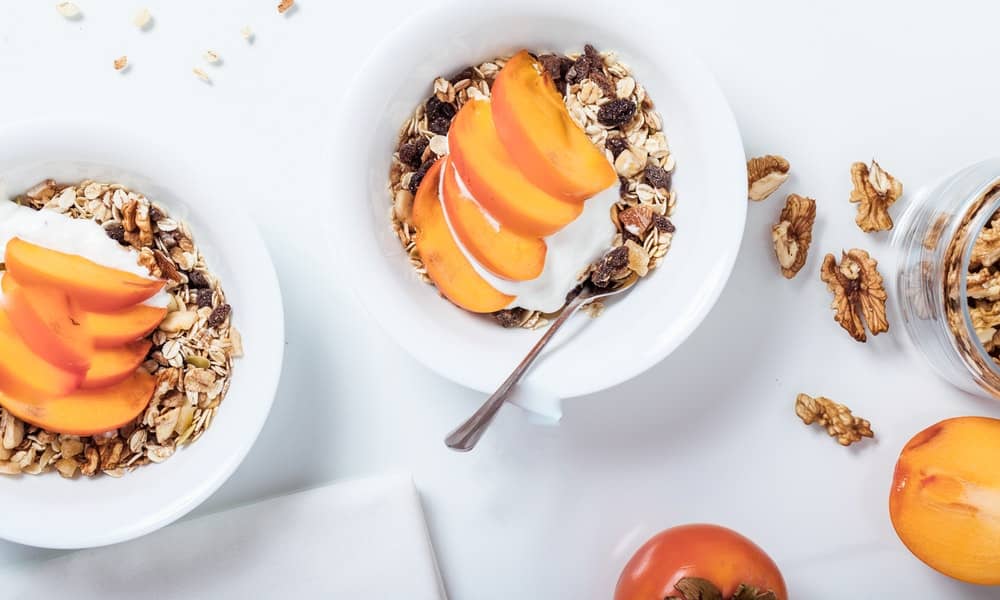 23 Jun

Lose Weight with a High Carb Diet: Meal Plan Ideas for Success
A high-carb diet is not really a no-go for weight loss, according to studies.
Confusion about carbohydrates being effective or ineffective in weight loss is rampant!
Till now, people have been blaming carbs for their exceeding numbers on the weighing scale.
In fact, most weight-loss diets like keto or Whole 30 ask you to restrict your carb intake for a flatter tummy.
But the recent headlines about a study have been challenging this belief strongly.
According to this study, it's actually possible to cut down excess weight with your plate still full of carbs.
However, the word "Carbohydrates" generally fills up your mind with images of pasta, bread, pastries, and a lot more fattening foods. But, actually, carbohydrate is a broad term and a nutrient with plenty of good sources to gorge on.
Some of the underrated healthy sources of carbs include veggies, fruits, legumes, and a lot more. The study was also focused on these high-carb sources and not the ones that lack real nutrition.
Nonetheless, questioning an age-old belief of carbs being enemies of weight loss is not possible without evidence and reasoning.
Hence, here's some scientific proof and a complete guide for a high-carb diet for weight loss.
High Carb Diet for Weight Loss: When Eating More Carbs is Good for Weight Loss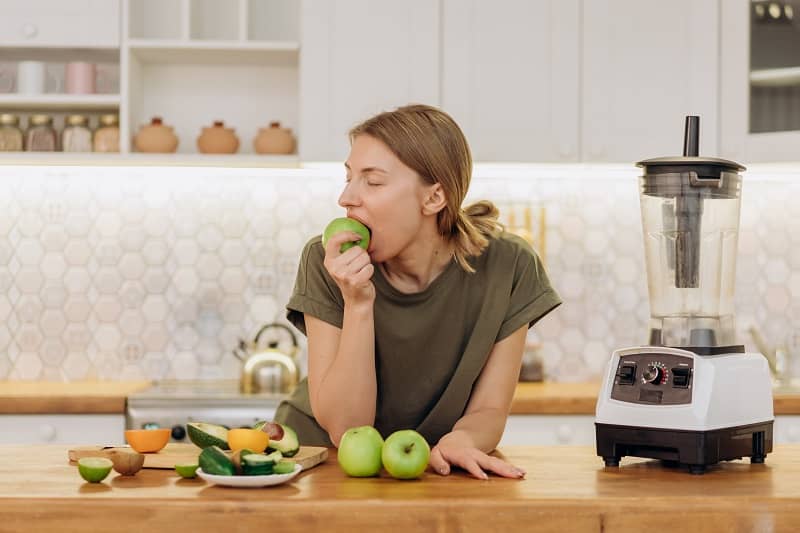 Carbohydrates stand among the three macronutrients that the body needs for healthy functioning.
However, the trending idea of carbs being bad for one's health has led to confusion over whether we should eat carbs when aiming for weight loss.
Now, that totally depends on the type of carbs you eat.
There are three types of carbs available across your food options:
All of these have different roles to play.
But since we are here focusing majorly on how they help you lose weight, let's direct our focus to fibers first.
Yes! Fibers make carbs a good diet for your weight loss strategy.
Fibers for Weight Loss
A diet rich in carbs provides enough fibers to curb down your appetite.
Hence, preventing any excess intake of calories. Further, it will take more time to be hungry again when you have more fibers and the meal is less energy-dense.
This means that they deliver you with fewer calories than other foods.
Apart from these, fibers can also help in:
Promoting healthy gut bacteria

Regulating healthy blood sugar levels 

Helps lowering cholesterol levels 

Maintain bowel health
All of these further make carbs really good for your body even during your weight loss journey.
In fact, a high-carb diet for fat loss has also been validated by a study as I highlighted earlier.
Let's gather some more information on how this study was conducted.
High Carb for Weight Loss – Evidence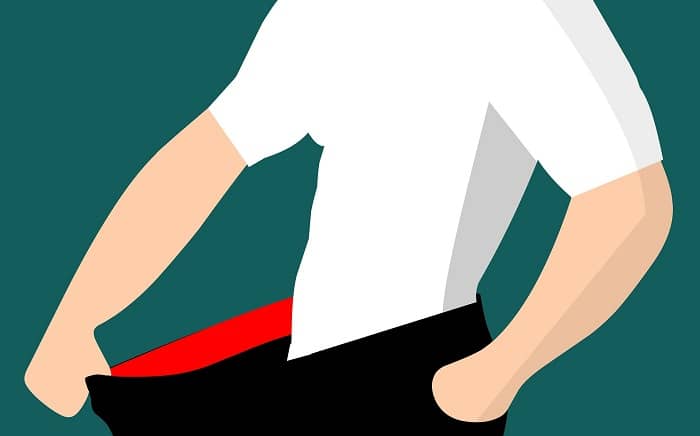 Not only diet experts but even researchers have now accepted the fact that healthy carbs can aid in weight loss.
STUDY 1
A study was conducted for a period of 16 weeks over participants categorized into the following groups:
High-carbs diet

Vegan diet

Regular diet
The vegan group avoided any type of animal-based food and used oils while limiting their fat intake to 20 to 30 grams a day.
However, there were no rules for them on carbs intake. People under the regular diet followed their usual diets with no changes.
Also, none of the groups indulged in any sort of workout.
Tallying the carbs intake, none of the group saw an increase in their carbs intake except the:
High-carbs group

Vegan diet groups
These two groups mainly focused on eating good carbs. At the end of the trial, the groups were checked for body mass index, weight, fat mass, and fat volume.
Also, they were tested for their insulin resistance.
Results:
The regular diet group showed no significant change.

Groups with a high good carbs diet showed better weight management and blood sugar levels.
This study further supported the results of a similar previous study claiming that good carbs help in regulating body weight.
STUDY 2
A study published in The Lancet found that people who had a low-carb diet favoring an animal-based diet have a shorter life expectancy.
The results were presented after comparing it with people who followed a carb-based diet plan and relied on more plant-based sources of proteins and fats.
Accordingly, a high-carb diet for weight loss actually wins against the notion of it being responsible for making you gain weight. However, where we commit a mistake in placing a carbs diet on our plate is choosing the wrong carbs.
As even the above studies put forward the term "GOOD CARBS", it's important to choose your carbs right.
High Carb Fat Loss – Choosing Good Carbs for Weight Loss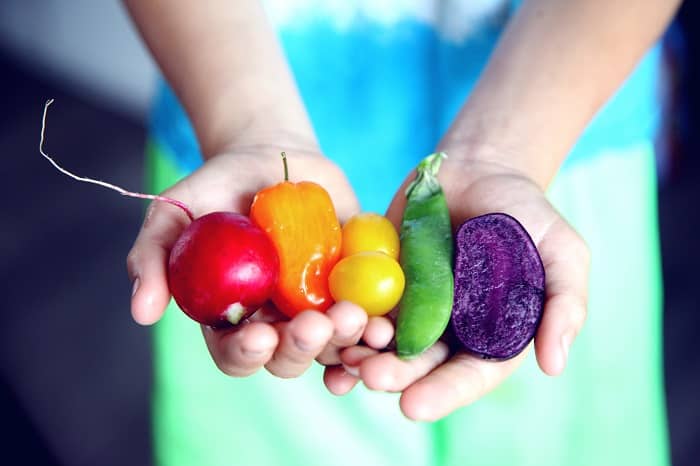 Good carbs are the fundamental part of planning your high-carb diet for weight loss.
They provide you with many more benefits than just weight loss because of the high amount of fibers they contain.
By choosing the right carbs, you can actually dodge many health issues like:
Bad cholesterol levels

High blood pressure

Heart problems

High blood sugar
There are three keys to choosing the right source of good carbs:
#1.

Choosing Natural Sources
Good crabs come straight from nature!
Hence, whenever visiting the supermarket for your diet ingredients, pick out ingredients fresh from nature.
Choosing any man-made source of carbs like rice crackers instead of natural brown rice will only make you gain weight.
#2.

Sources of Fibers
Fiber forms a major component of good carbs. You already know how fibers are different from other types of carbs.
However, make sure you don't go for any synthetic food that reads "high-fiber". Natural and fresh ingredients remain the first rule for fast weight loss.
#3.

Picking Up Carbs with Good Water Content
Carbs rich in water form a superfood for your weight loss goals.
These foods are low in calories, yet full of energy. For example, fresh fruits with good water content offer just 300 calories as compared to the dried fruits with 1300 calories per pound.
Since now you know how to pick up the right carbs, weight loss is not gonna be much difficult.
And, to make that easier, here's a list of 12 superfoods rich in good carbs promoting weight loss.
High-Carb Diet for Weight Loss Meal Plan – 12 Foods Rich in Good Carbs
Here are the 12 foods that you can use in your dishes for making every meal support your weight loss scores:
#1.

Quinoa
Quinoa is a popular seed in the weight loss industry.
Also famous as a pseudocereal, quinoa for weight loss is often cooked into meals just like other grains.
Cooked Quinoa serves 21.3% carbs, hence giving your diet a tough punch of good carbs.
Also, it is rich in many nutrients and minerals that support other health benefits like blood sugar regulation.
#2.

Oats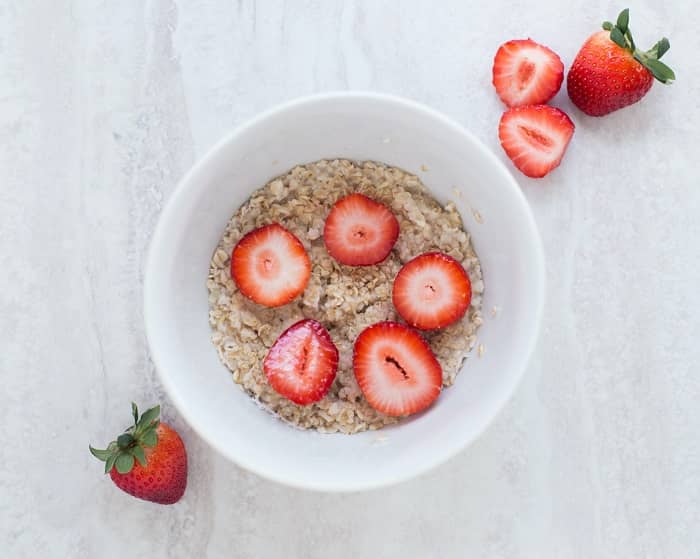 Every fitness freak swears by oats in their diet.
Oats serve as a good source of antioxidants, vitamins, and minerals supporting various health benefits.
Oats tackle weight loss in two ways:
First, by offering you 66% of high carbs with almost 11% of fibers.

Secondly, by curbing your appetite.
It also serves to be beneficial for other health benefits like controlling sugar in patients with diabetes. 
Moreover, oats offer a plain source of energy after your workout while being healthy for muscle recovery.
#3.

Bananas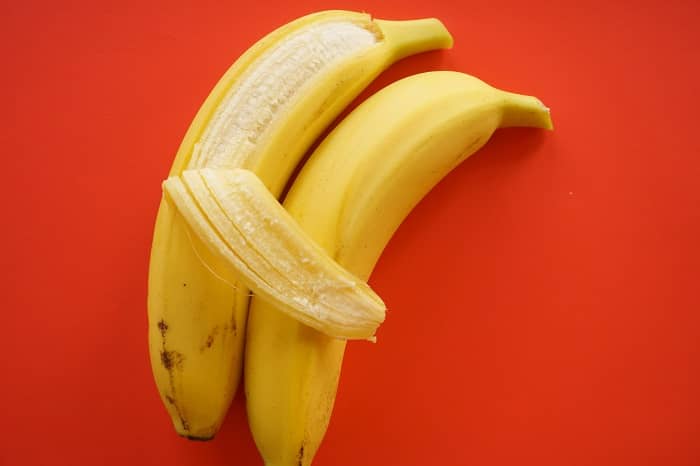 According to trending threads of a high carb diet for weight loss on Reddit, bananas serve as a rich source of good carbs.
They are made up of almost 23% of carbs but in the form of starch and sugar.
However, bananas serve weight loss by improving your digestion with the help of resistant starches and pectin.
#4.

Buckwheat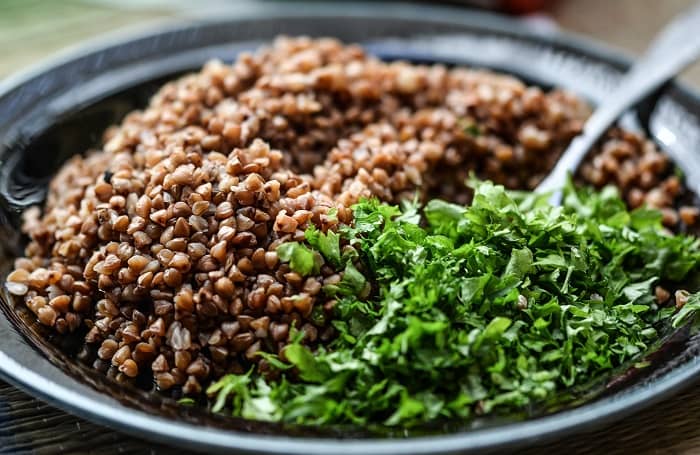 Like Quinoa, buckwheat is again a pseudocereal.
Raw buckwheat contains as high as 71.5% of carbs while, when cooked, it can offer you 20% carbs only.
Buckwheat has got many nutritional benefits as they are rich in proteins as well as fibers.
Additionally, they promote heart health and regulate blood sugar levels.
#5.

Sweet Potatoes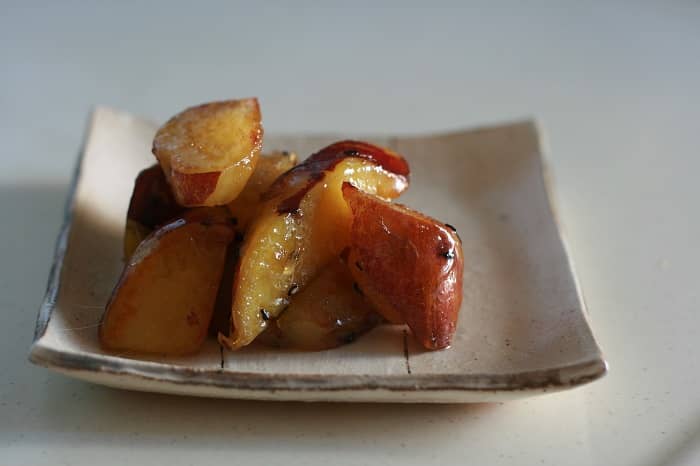 Sweet potatoes are rich sources of carbs that contain as much as 18-21% of good carbs.
They contain all three forms of carbs including fibers.
Apart from this, they are also rich in provitamin A, Vitamin C, and potassium.
#6.

Beetroots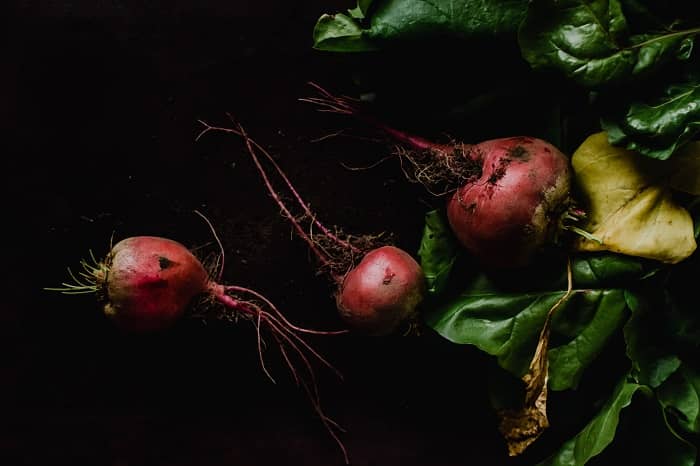 Raw and cooked beetroots are good sources of carbs and can offer you both sugars and fibers.
Loaded with many vitamins, minerals, and antioxidants, they serve as healthy food for your diet.
Apart from this, beetroots are also rich in inorganic nitrates, which reduce the risk of many diseases.
Because of its so many benefits, beetroot juice is often used to boost physical endurance in athletes.
#7.

Oranges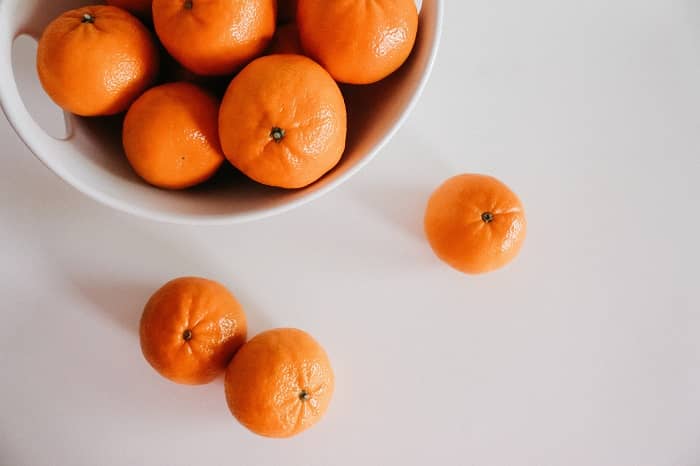 If orange juice is one of your top go-to drinks in summers, then your weight loss journey has already started.
Oranges are good sources of carbs with high water content and 11.8% carbs.
They serve as a really good source of fibers, hence promoting weight loss.
Also, they help improve your immunity by acting as a good source of Vitamin C, Vitamin B, and potassium.
Eating oranges can also prevent heart diseases.
#8.

Blueberries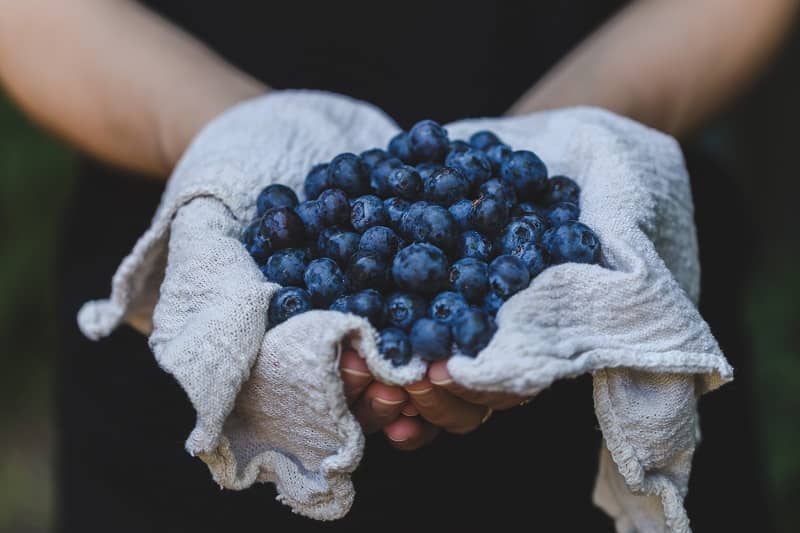 Another fruit on the list of good carbs is blueberries.
They are known as the superfood because of the high antioxidants and plant compounds that they contain.
Include them in your diet because of their high water content and a good 11.8% of carbs.
Moreover, they also contain other important nutrients like Vitamin C, K, and manganese.
#9.

Grapefruit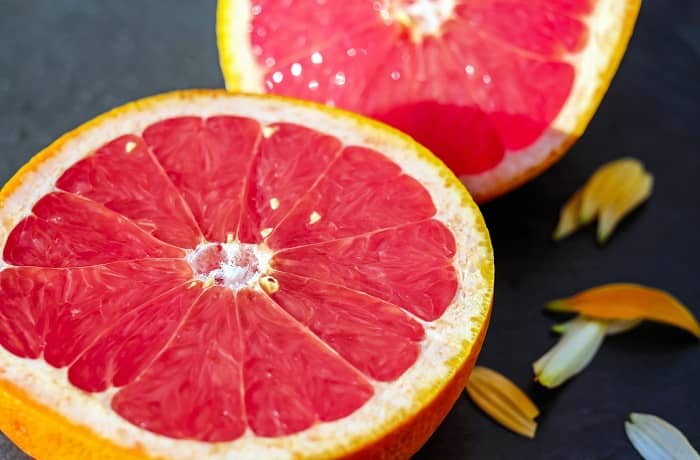 Grapefruit comes under the citrus fruits having a sort of sour flavor.
They are rich in 9% carbs, vitamins, minerals, and plant compounds.
Grapefruit can help in losing weight and also in reducing insulin resistance.
Further, grapefruit also offers many other health benefits like preventing kidney stones, lowering cholesterol, and much more.
#10.

Apples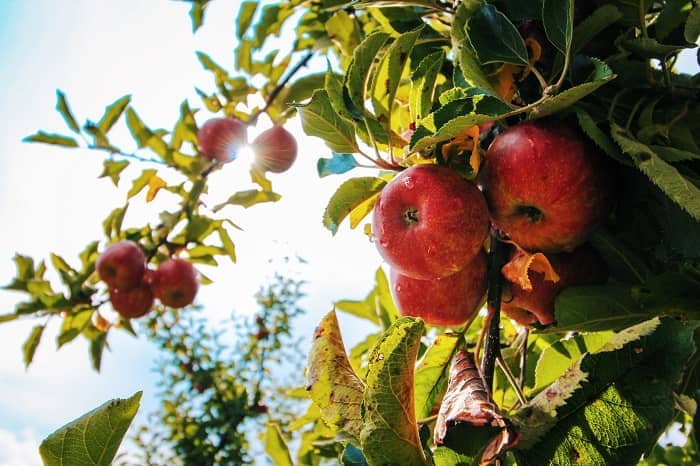 Apples have a popular demand because of their sweet taste and crunchiness.
They usually contain 13 to 15% of carbs and many other vitamins and minerals for you to munch on.
Apples boast decent amounts of antioxidants and plant compounds too.
Eating an apple a day can help you in various ways like improving blood sugar levels and reducing heart risks.
#11.

Kidney Beans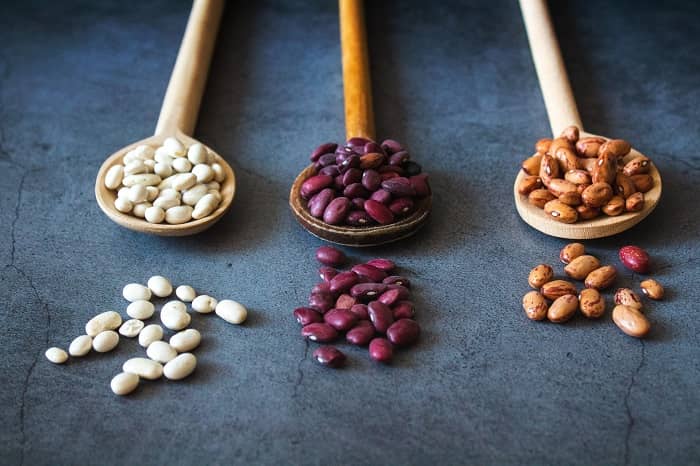 Kidney Beans belong to the legume sources of carbs containing almost 22.8% of carbs. They are also a rich source of protein, and, hence, serve as a good option for weight loss.
Kidney Beans also serve as good sources of vitamins, minerals, and even plant compounds.
They have numerous health benefits like improving blood sugar and even reducing the risk of colon cancer.
#12.

Chickpeas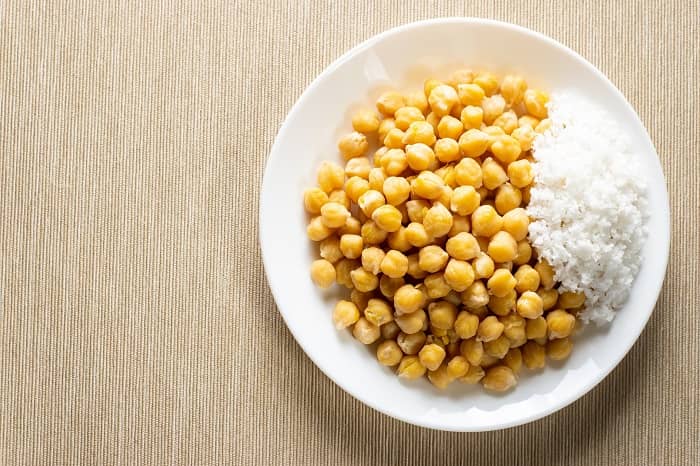 Just like kidney beans, they also belong to the legume sources of carbs.
Cooked chickpeas offer almost 27.4% of carbs and 8% of fibers. They also serve as good sources of plant-based protein.
Chickpeas also contain many vitamins and minerals, like iron, phosphorus, and B vitamins.
Some other benefits of this legume also include preventing heart disease and cancer.
You can also try some of the following recipes in your diet regime for a tasty high-carbs diet for weight loss.
High Carbs Diet for Weight Loss – Tasty Recipes to Try Out
Who said that weight loss couldn't be fun and tasty?
Here, I bring you some of the tastiest meals that I've tried myself. You can cook these for a perfect body and that perfect smile.
#1.

Creamy Blueberries Pecan Overnight Oatmeal
Ingredients:
½ cup water

Salt as per taste

½ cup frozen or fresh blueberries

2 tablespoons of Greek yogurt

1 tablespoon of chopped pecan

2 tablespoons of maple syrup
Process:
Take a jar.

Pour in the water and add salt plus oats.

Refrigerate it overnight.

In the morning, you can warm it up if you want, and add the blueberries, yogurt, pecans, and maple syrup.
#2.

Maple Nut Granola
Ingredients:
5 cups oats

1 cup of coconut chips or flakes (unsweetened)

½ cup of sliced almonds

½ cup pecans (chopped)

1/3

cup of pumpkin seeds

½ cup light brown sugar

1/3 cup of sunflower seeds

½ cup of maple syrup

½ cup of water

¼ cup canola oil

½ cup dried cranberries

½ cup raisins
Process:
Preheat your oven to 275 degrees F.

Mix the oats, coconut chips, almonds, pecan, brown sugar, and both seeds in a bowl

Take another bowl, and add maple syrup, water, and oil 

Now, pour the second mixture over the earlier oats mixture you had prepared

Mix until the mixtures are well combined

Spread the whole mixture on a pan or 8a baking sheet

Now bake for 45 minutes and then remove from the oven

Stir again and keep it for baking until it turns golden and crisp

Add in the cranberries and then cool it off
Well, this happens to be one of the best high protein low carb dinner recipes for weight loss. 
Plus, a carb-packed nutritious meal before bed also keeps you from getting hungry and will help you fall asleep with better absorption of tryptophan.
Moreover, this high-carb low-fat diet before and after your workouts will help you gain the best results and the best feeling.
Do try out the above recipes and leave your thoughts in the comments section down below about how you liked them.
Before You Go
You guys would have definitely heard about the low-carb high protein diet results.
But ever wondered how a high carbs diet can give you the same weight loss results?
If not, then here's an opportunity to bring in changes to your diet without compromising your energy levels.
High carb diets are ready to break all the earlier notions that once caused them to be a factor for causing obesity and weight gain.
Carb diets can actually promote healthy weight loss along with other health benefits.
Hence, you now must visit the supermarket and stock up healthy carbs without worrying about the extra pounds and the extra layers of fat.
Q&As
Get all your questions answered in this FAQs section.
Reference:
High-carbohydrates diet lead to weight loss, according to new study