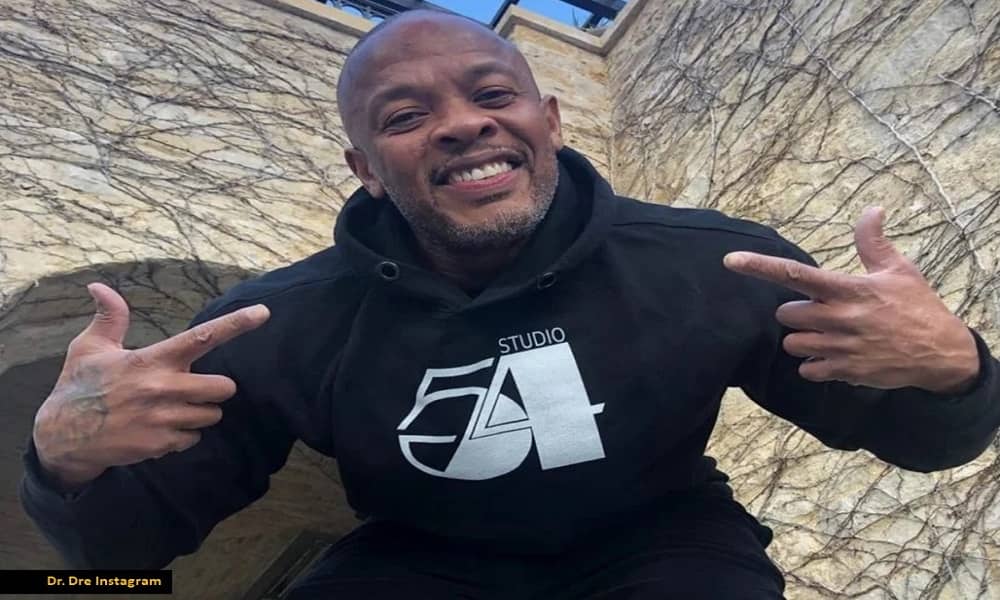 19 Jan

Dr. Dre Discharged from the Hospital After Battling Brain Aneurysm

The Sudden discovery of Dr. Dre Brain Aneurysm had sent waves of disbelief among his fans. However, thankfully, the famed American rapper has already been discharged from the hospital and is well on his road to recovery.

Recently, Dr. Dre was seen sitting amongst his colleagues in a studio in an Instagram post shared by a music producer after the news of his Brain Aneurysm shocked fans all over the world.

This comes just a day after he was discharged from intensive care following a brain aneurysm.

Reportedly, Dr. Dre had been receiving treatment at Los Angeles' Cedars-Sinai Medical Center where he stayed in the ICU from January 5 to January 13.
News Reports on Dr. Dre Brain Aneurysm
The news of Dr. Dre Brain Aneurysm broke the Internet shortly after he was admitted to the hospital on January 4th. 
Though, there were speculations around his safe return to home days before his actual discharge from the hospital.
A few days earlier, the post of Ice-T on Twitter sparked hopes for the fans of Dr. Dre:
Just talked to the homie @drdre He's doing good and hopefully he'll be home soon... But let's keep him in our prayers. 🙏 For a full recovery.
As one would expect, this post was greeted with a flood of comments from his well-wishers and followers.
One of the users wrote, "I'm so glad to hear that he's doing better and that he's on the road to recovery, thank you for updating us,"
Another added, "He's still got too many beats to make,". 
Meanwhile, other Insta users had also stated their concern.
One commented, "Six months after an aneurysm, you still have 25% chances of dying. Dre ain't out of the woods yet."
Actually, the user's claim has certain science behind it.
In fact, the National Institute of Neurological Disorders and Stroke has sound data in this respect.
About 25% of ruptured cerebral aneurysm patients are unable to survive in the first 24 hours. 
On the other hand, another 25% of patients die from health issues in the next six months. Undoubtedly, the Brain Aneurysm Survival Rate is worrisome.
So, for Dr. Dre to have made a safe return and been making such progress is actually quite a relief.
Earlier, Dr. Dre had himself taken to Instagram and shared his current state. "doing great and getting excellent care."
"Thanks to my family, friends, and fans for their interest and well wishes. I'm doing great and getting excellent care from my medical team. I will be out of the hospital and back home soon. Shout out to all the great medical professionals at Cedars. One Love!"
View this post on Instagram
Housebreak Just After Dr Dre Brain Aneurysm
After the news of Dr Dre Brain Aneurysm went on air, his $50 estate mansion faced a robbery.
In fact, four suspects have been arrested having their role in the incident. However, the investigation is currently ongoing.
Dr.Dre—The All Time SuperStar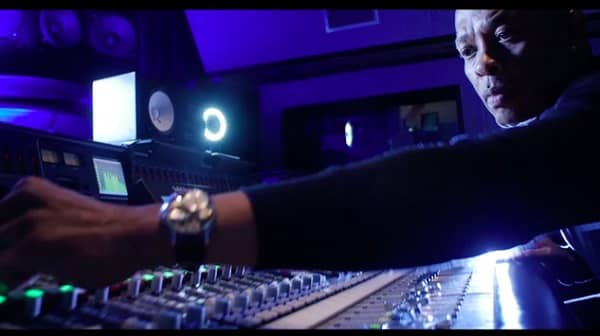 In the late 1980s, Dr. Dre, born Andre Romelle Young, first came to notice after joining fellow rappers Ice Cube (O'Shea Jackson) and Eazy-E (Eric Lynn Wright) to form the popular and iconic group N.W.A. 
Surprisingly, the first full album produced by the group "Straight Outta Compton" emerged as a major success. That too without radio airplay or big concert tours.
Afterward, he emerged as a solo artist, co-owner of Death Row Records. Plus, he became a producer for other emerging rappers. This list includes the current superstars, Snoop Dogg, LL Cool J, Warren G, Jay-Z, and Eminem.
So, certainly, the diagnosis of such a complicated disease with such a legend is worrying.
But why is Brain Aneurysm so concerning though rare? 
Here are some facts about it.
What is a Brain Aneurysm?
A cerebral aneurysm or brain aneurysm is thin or feeble on an artery in the brain. These balloons or swells out with blood.
Typically, it occurs at branch points in arteries as these parts are the frailest.
Eventually, a swelling aneurysm pressurizes the nerve or even the brain tissues. Maybe it can burst to spill blood around other tissues. 
Well, the condition can occur anywhere in the brain. However, most cases appear in the major arteries present in the base of the skull.
What We Know About Brain Aneurysm
Cerebral aneurysms can appear in anyone irrespective of their age, gender, and race.
The most common age group having this condition is between the ages of 30 and 60.
These are more common in women compared to men.
People with genetic disorders are at greater risk.
Cerebral aneurysms present anywhere have the potential to burst. This can lead to internal bleed in the brain.
Almost 30,000 Americans suffer from this condition yearly.
Moreover, estimating the number of patients is tough as the condition doesn't depict symptoms.
According to a consensus of scientific research-papers, between 3 and 5 percent of Americans at any time may have an aneurysm.
Still, identification of the condition depends on a few Brain Aneurysm Symptoms.
Are There Warning Signs Before an Aneurysm? 
Most of the swelling is small, the size varies from 1/8 inch to one inch. 
According to the available data, around 50-80% of aneurysms don't burst. Surprisingly, most don't reflect symptoms until they develop and become larger or burst.
A bigger aneurysm developing slowly may push adjacent nerves and tissues leading to:
Numbness

Weakness

Enlarged pupil in the eye

Ache above and behind the eye

Paralysis on one side of the face

Vision fluctuations or double vision
Ruptured Aneurysm Symptoms
When an aneurysm rips open, the symptoms are sudden and extreme headaches.
Additionally, the other Symptoms of a Brain Aneurysm in that case include:
Nausea

Seizures

Vomiting

Stiff neck

Double vision

Cardiac arrest

Sensitivity to light

Loss of consciousness (brief or prolonged)
Leaking Aneurysm
Sometimes an aneurysm can burst to leak a small quantity of blood into the brain.
Usually, it is referred to as a sentinel bleed. Specifically, sentinel or warning headaches persist after the rupture for days or even weeks.
Nonetheless, it's rare for people to suffer from a sentinel headache before the rupture.
Undoubtedly, early symptoms of the different Types of Aneurysms can help in early diagnosis.
Are There Any Warning Signs of a Brain Aneurysm? Certainly, these signs and symptoms can be referred to as early indications and warnings.
What Causes a Brain Aneurysm?
According to Dr. Pianko, possible Brain Aneurysm Causes are many. 
Common Brain Aneurysm Causes Include:
R

heumatic fever,

diabetes,

hypertension,

atherosclerosis (hardened arteries), or

rheumatological or connective tissue conditions like Marfan syndrome, a genetic connective tissue disorder.
Besides, there are also idiopathic causes or unknown causes. Possibly, some cases may be hereditary, i.e., passed from generations in a family. 
Typically, Brain Aneurysms grow as you age mostly after you turn 40. The possible reason can be any kind of blood vessel defect at birth.
Surprisingly, women have a higher risk of aneurysms than men.
In 2018, the CDC accounts that around 58% of the 9,923 US deaths due to an aortic aneurysm or aortic dissection (when the artery layers separate rather than rupture) happen among men, and a history of smoking was found in about 75% of all abdominal aortic aneurysm cases.
Thus, certain factors associated with the condition either increases the risk or develops the condition. Any of these possible risks can be the cause behind the Dr. Dre Brain Aneurysm case.
Other Possible Risk Factors
These were some possible Causes of Brain Aneurysm. Nonetheless, How Do You Get a Brain Aneurysm is still unclear. 
Undoubtedly, the condition can impact your life, but with effective treatment, some relief is possible.
Brain Aneurysm Treatment – Is There a Cure?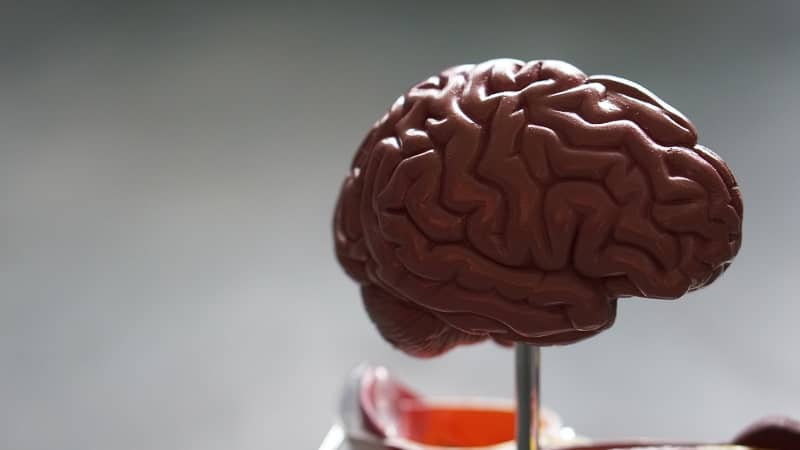 Certainly, a ruptured brain aneurysm is a health emergency needing immediate medical treatment. 
However, in some cases, a prior requirement of diagnosis is necessary to proceed with any cure or therapy.
Firstly, Brain Aneurysm Diagnosis
CT scan and MRI is applicable for Brain Aneurysm Diagnosis. Moreover, Angiogram is rather a reliable and more effective way to diagnose the condition.
In contrast, a cerebrospinal fluid test is best for detecting if the aneurysm has ripped open or not.
Ruptured Brain Aneurysm Treatment
The treatment varies with its condition. A ruptured Brain Aneurysm Treatment is applicable depending on your health, and the size, type, and location of the aneurysm.
#1: Surgical Clipping
The method involves the removal of a specific section of your skull to locate the aneurysm. A metal clip is used on its opening to block the blood flow. Afterward, the surgeon seals and shuts off your skull.
#2: Endovascular Coiling
This surgery doesn't require the opening of the skull. The doctor inserts a catheter into your groin to access the affected artery where the aneurysm remains.
Furthermore, he would use tiny platinum coils to stop the blood flow. In fact, compared to surgical clipping, it is safer. Still, the chances of rebleeding are higher in this Ruptured Brain Aneurysm Treatment.
#3: Flow Diverter Surgery
The treatment is applicable for bigger brain aneurysms in which the above methods aren't sufficient. Well, the surgeon inserts a stent of metal mesh inside the artery.
Eventually, it creates a wall in the interior of the artery to avert blood flow from the aneurysm.
Unruptured Brain Aneurysm Treatment
An unruptured minor aneurysm with no symptoms may not require treatment.
Still, that entirely varies with your health and the condition of the aneurysm. Only a proper Brain Aneurysm Diagnosis by a specialist can tell you the real facts.  
These treatments are often the answer to How to Prevent Brain Aneurysms in the long run. But are they effective?
Can You Survive a Brain Aneurysm?
In most cases, a ruptured brain aneurysm is fatal. This drops the blood pressure drastically leading to excessive internal bleeding. 
Thus, it requires immediate and emergency surgery. In fact, being a little late can be highly fatal for your health.
According to Dr. Pianko, people of certain races or ethnic backgrounds have a higher risk of the condition.
No doubt some of you have never even heard of the condition before learning about Dr. Dre Brain Aneurysm. 
However, about 3-5% of Americans suffer from the fatal stage of this disease. 
Moreover, what makes it even more complicated is no accessibility to early diagnosis. Only after the bulge burst, one knows about the condition. Still, some Brain Aneurysm Treatments available are effective in providing relief. Though, these treatments are applicable only for ruptured Brain Aneurysm.
Thankfully, in the case of Dr. Dre Brain Aneurysm, he is recuperating and is proceeding on the right path. What we can do is pray and send him good thoughts for his full recovery from the condition.  
Image Source
Dr. Dre Career: Dr. Dre Twitter
READ NEXT:
This is Your Brain on Addiction: Trace the Biological Effects
New Research Reveals Risk of Cardiac Disease Due to Depression
Image Source
Dr. Dre Career: Dr. Dre Twitter