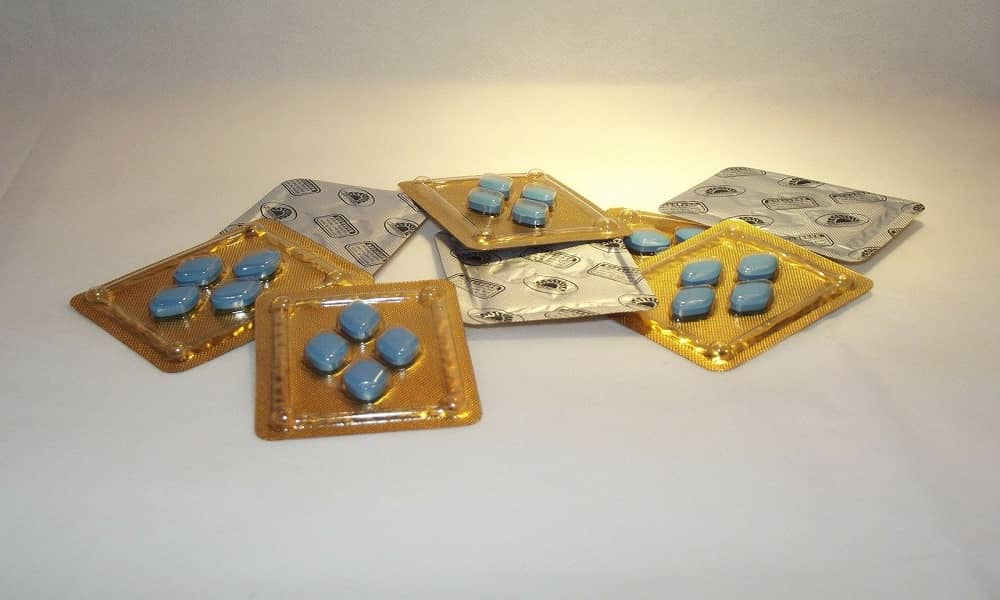 12 Jul

Viagra May Lower the Risk of Early Death in Men After Heart Attack

The Journal of the American College of Cardiology highlights the effects of Viagra on stable coronary heart patients.

According to the findings of the study published in the journal, men with a history of heart attack also taking Viagra have a longer life expectancy as compared to the patients, not on any ED medication.
Key Research Findings
Male heart attack survivors who also took Viagra showed a lower risk of having a second heart attack.
As the frequency of Viagra doses increases, the protection against heart issues increases.
Viagra works better than alprostadil in lowering the risk of heart diseases.
The study was purely observational.
Viagra is a brand name for the generic drug, sildenafil, which was originally developed for treating pulmonary arterial hypertension.
But the FDA approved it for treating erectile dysfunction.
Since it acts as a PDE5 inhibitor that inhibits the enzyme phosphodiesterase, viagra for heart disease is a hot topic for researchers.
One such group of researchers from the Karolinska Institute in Sweden has finally come out with the results on the connection between viagra and heart attack and other such issues.
Viagra can be Beneficial for Heart Disease: Claims the Study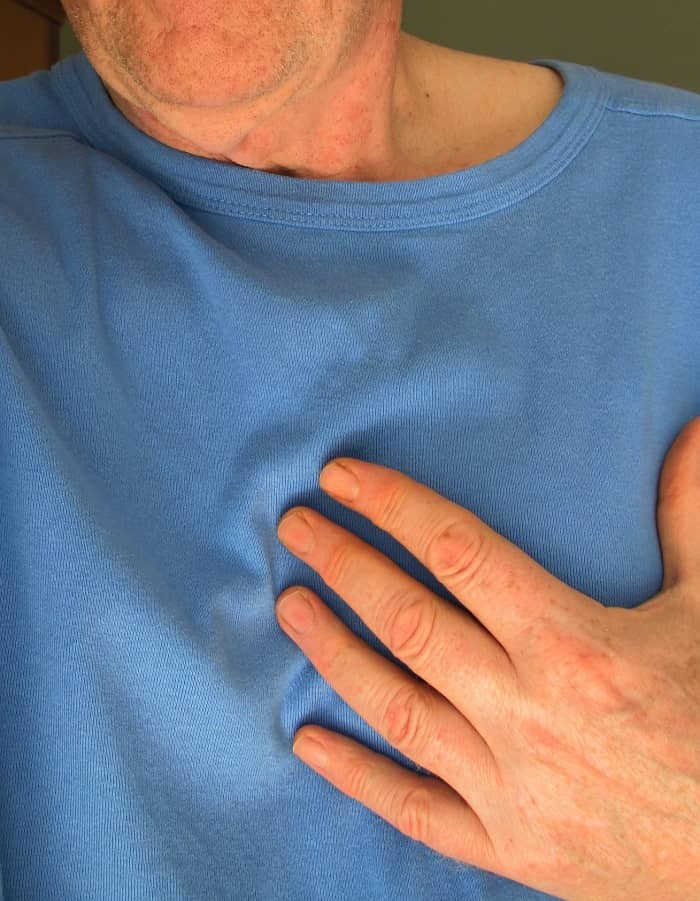 Here's the complete overview of the study:
Aim of the Study
The study explores the possible connection between ED drugs and stable coronary artery patients. 
It also compared the effects of different erectile dysfunction medications.
Participants
The study included over 16,548 men prepared for the study by undergoing treatment of PDE5 inhibitors (like Viagra) or alprostadil.
Out of these, only 1,994 people received alprostadil, which is also a drug used for treating erectile dysfunction.
All of the participants had experienced a heart attack or had gone through cardiac revascularization in the past six months before they started their ED medication.
Results of the Study
The study was led by Dr. Martin Holzmann who reported the results being positive.
It showed that the men treated with PDE5 inhibitors had better life expectancy and a lower risk of:
Heart attack

Heart failure

Cardiac revascularization
Further, there was a comparison of these results with the results of the participants who had taken alprostadil.
Viagra turned out to give better results and, hence, was found to be beneficial for heart patients.
However, the results were dose-dependent; the more frequent the dosage, the better the response was.
According to the researchers, the hypothesis behind the effects of viagra for heart patients could be because of the ability of Viagra to lower blood pressure.
In other words, the scientific reasons behind erectile dysfunction and heart disease treatment being correlated lie in the action of the drug, sildenafil.
Sildenafil, which is commonly called Viagra, has a role as a selective inhibitor.
It inhibits the cycle GMP specific phosphodiesterase type-5 which results in:
Smooth muscle relaxation

Vasodilation

Better blood circulation
Plus, the effects of sildenafil are visible in both arteries and veins, ensuring better circulation throughout the body.
Hence, overall the study came out to be quite positive.
But it does have some limitations which call out for bigger studies and further investigation.
Limitations of the Study
The researchers had conducted the study on 16,548 men who suffered from heart disease and erectile dysfunction in the last six months. Of these, 1,994 were administered with alprostadil. Hence, we didn't have a good number of people to observe.

Further, the study was observational, and the researchers, in no way, controlled the experiments. The study design was such that the observations were just gleaned based on the data.

A major limitation of the study was that most of the participants took PDE5i and an aim to explore the comparison between different ED medications was not fulfilled.
Though we have come to the end of the study, there are still many questions that are left unanswered.
We've attempted to cover most of them in the forthcoming segments.
Viagra, Heart Disease, and Cardiovascular System: Effects And Connections
Erectile dysfunction after a heart attack has become common these days when you go through different medical cases.
But there have been many FDA-approved erectile dysfunction treatments including Viagra that are made to help such people.
There's a lot of debate around whether viagra can worsen heart disease or rather improve it!
So, the main question encouraged by the study is, can we take viagra after a heart attack?
Many studies have come out with contrary answers, but when researching about it in-depth, we found some useful information.
#1.

Viagra and Heart Attack
Heart attack, medically known as myocardial infarction, is mainly because of the interruption in blood flow to any part of the heart muscles.
This interruption is usually because of atherosclerosis when the arteries and veins get blocked by the narrowing of the tubes.
Viagra is a vasodilator, it opens up and widens the blood supplying veins and arteries.
Hence, Viagra may not be a direct cause of a heart attack.
But the internet has a number of headlines where viagra and heart arrhythmia, heart attack, stroke, and even death were connected.
But most of these conditions can also be due to excessive sexual activity while being heart patients.
Viagra may, in no way, be responsible for any such medical conditions.
But, as mentioned, there are cases of heart attacks and strokes in men taking viagra. Moreover, viagra can cause an artery to widen causing the blood pressure to drop temporarily. 
So, if you do suffer from heart disease, aim to exercise and talk to your doctor first.
We would never recommend you to rely on PDE5i like viagra without talking to your doctor who can suggest the most appropriate course of action. 
#2.

Viagra's Interaction with Heart Medications
Viagra is a prescription drug, and, like every other drug, it has its own side effects and also has a risk of interaction with other medications.
And, if your question remains, can viagra be taken with beta-blockers, then you must know that the drug was originally developed to fight pulmonary hypertension.
In such a case, the chances of poor reaction with the heart medications go high.
Manufacturers also suggest that men who have been prescribed nitrates and guanylate cyclase stimulators must not take Viagra.
This is because nitrates are prescribed for chest pain and the latter for pulmonary hypertension.
When you pair it with another pulmonary hypertension medication like Viagra, your blood pressure is likely to drop quite low.
How Safe is Viagra for a Heart Patient?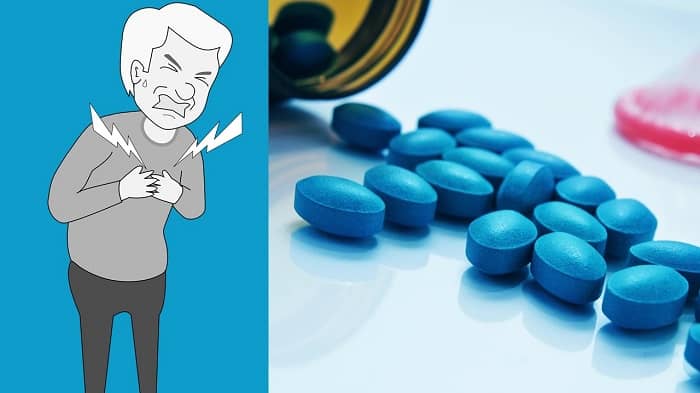 Despite much scientific evidence of Viagra not being a nuisance for heart patients, there have been concerns if it can worsen medical conditions.
Well, in general, Viagra stands to be effective and safe among men with a healthy heart. But the same cannot be said with certainty for men with heart conditions. Some may have to take special precautions while others may not use it at all.
The basic area of concern around Viagra and heart disease lies around its ability to vasodilate.
Though it focuses on the penile blood supply, the effects are generalized in the body.
Since all arteries contain nitric oxide, it's possible for Viagra to trigger vasodilation in all arteries causing a drop in blood pressure of about 5 to 8 mm/Hg.
Because of this interaction threat, FDA suggests using Viagra with caution if you are a heart patient.
It also suggests that patients with a history of congestive heart failure, low blood pressure, or uncontrolled high blood pressure must ensure other factors too while taking Viagra.
With that being said, it's time that we compare the benefits and the side effects of Viagra to be sure if you really need it in your life.
Viagra: Benefits and Side Effects Compared
Viagra works by relaxing the muscles in the blood vessels that increase blood flow around the penis, making it easier to get hard.
But it's only effective when there's enough sexual stimulation.
As soon as you are sexually stimulated, it increases the blood flow.
People should take Viagra on an empty stomach to enjoy its benefits to the maximum effect.
Benefits of taking Viagra

 
Improves erectile dysfunction

– With regular small doses of Viagra, you can reduce the intensity of ED.

Enhance urination

– As you grow old, the prostate grows bigger. Viagra relaxes the grip of the prostate by working on its smooth muscles for easy urination.

Self-worth

– ED, and other such sexual issues, can ruin one's life by snatching away self-confidence and self-worth. As Viagra restores sexual functions, you regain your lost confidence.

Repairing the blood vessels

– Viagra is a PDE5 inhibitor that takes care of the walls of vessels. It protects the vessels from narrowing and getting blocked.
What are the Dangers of Taking Viagra?
The side effects of Viagra are mainly because of the vasodilation power it holds!
Some of the Viagra side effects include:
Headaches

Hypotension

Flushing

Rhinitis

Dizziness

Postural hypotension
Some serious side effects could be:
Dyspepsia

Blue-green tinged vision

Blurred vision

Myalgia
However, these are small incidences and not so significant in the majority of the population.
Experts also state that, since sildenafil is metabolized by two pathways – P450 2C9 and P450 3A4, its inhibitors can increase the concentration of the drug in plasma.
And, hence, administering any such inhibitors could result in a dangerous reaction.
The concentration can also increase in hepatic patients and, hence, they require special care.
Another group of people where the ingestion of Viagra can be dangerous include people suffering from borderline low blood volume and low blood pressure.
Since, sometimes, Viagra can cause mild angina, a beta-blocker can be considered to treat the medical condition.
Another relation that still hasn't been covered under the studies revolving around Viagra includes its effects on CNS and musculoskeletal system.
So…
What's the Outlook?
The study conducted by the research team of Karolinska Institute successfully establishes a positive link between heart disease and Viagra.
According to the study:
Viagra can prolong the life expectancy among heart patients.

It also lowers the risk of a second heart attack.

The frequency of dosage determined the effects.
However, still more studies are needed to provide evidence supporting the benefits of Viagra for heart failure and, in general, among heart patients.
Further, the well-established information regarding the side effects of Viagra is yet to be dealt with.
In the end, the study published in the Journal of the American College of Cardiology (JACC) has opened gates for further discussion and highlights that treatment of ED and heart diseases can finally go hand in hand.
FAQs
In this segment, we answer some of the most commonly asked questions by our readers.
#1. Can I take Viagra with a heart condition?
Men with heart disease should take special precautions. Avoid taking Viagra if you have any severe disease symptoms.
Moreover, nitrate drugs for improving the symptoms can react with Viagra, causing side effects.
#2. Why is Viagra bad for the heart?
The negative side effects of Viagra on the heart are essentially its effects on arteries. Since all the arteries produce nitric oxide, all of them react to Viagra which causes blood pressure to drop temporarily by 5 to 8 mm/Hg.
#3. 

Will Viagra raise my heart rate?
According to a study comparing placebo and viagra's effect on heart rate, the group treated with Viagra showed a 50% reduction in the heart rate resulting in a small increase in blood pressure.
#4.

Who should not take Viagra?
People with a history of:
Heart attacks

Irregular heartbeat

Angina

Chest pain

Narrowing of aortic valve

Heart failure

Low blood pressure

Any allergic reactions to medicines in the past
Moreover, those who take nitrate medications to treat chest pain should avoid Viagra. And the same applies to people who take alpha-blockers.
#5.

Does Viagra Help Heart Failure? 
Sildenafil or Viagra reduces pulmonary hypertension. Heart failure patients, on the other hand, also have pulmonary hypertension. 
Hence, there is little chance Viagra can cause heart failure. In fact, many reports also claim that sildenafil can be a treatment for heart failure. 
A study by Harvard researchers has also shown how Viagra can help people with this chronic disease by improving their exercise capacity.
If you're a heart patient, always consult your doctor before taking any medications. 
#6.

Can you still take Viagra with high blood pressure?
Yes, people with high blood pressure can take Viagra if they are healthy and don't have any severe heart disease symptoms.
JOURNAL REFERENCE:
Association of Phosphodiesterase-5 Inhibitors Versus Alprostadil With Survival in Men With Coronary Artery Disease