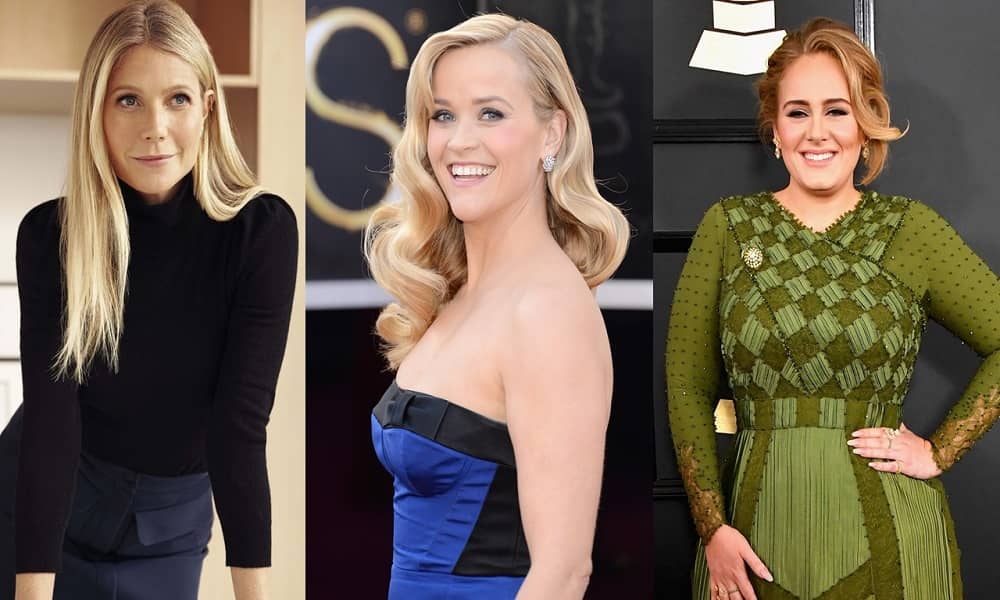 16 Jul

Celebrity Moms Who Have Suffered from Postpartum Depression (PPD)
Celebrities have also had it bad with PPD!
Postpartum depression (PPD) is often shrugged off as something else. 
But, from time to time, celebrities who had postpartum depression have shared their experience for large-scale awareness.
Highlights
Postpartum depression, like other mental health problems, is often denounced.
Many celebrities with postpartum depression have lately opened up about their struggles with the condition.
From Angelina Jolie to Gwyneth Paltrow, various celebs have gone public about their experience with postpartum depression.
Depression can also hit the post-pregnancy period. 
The disruption of the figure, risk of losing career, and the responsibility of rearing a child shake a woman. The risk is general among females who have to undergo a huge physical transformation.
In a way, this can create weariness pushing you into the abyss of bad thoughts and loss. 
And this might end up taking the form of Postpartum Depression post-pregnancy.
Considering how common it is, celebrities talking about postpartum depression don't surprise us at all. It creates social awareness while educating society about mental health issues.
Here are the 10 stories of famous person with postpartum depression.
#1:

Gwyneth Paltrow 
The Iron man actress has also shared experience of the condition. When she had to have her son, Moses, in 2006, she expected to have a period of euphoria. 
However, something completely opposite hit her. Instead, she entered one of the darkest and most painful phases of her life.
In an interview with Good Housekeeping, she further elaborated her statement. She almost felt like a zombie. She couldn't access her heart. Her emotions and connection went still. An entirely terrible experience.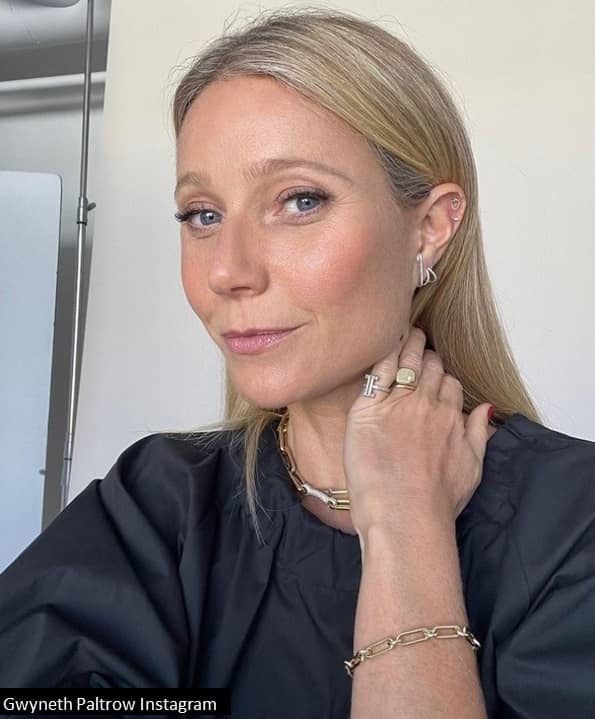 "It was completely opposite to the experience I had when Apple happened. I couldn't believe the difference. In the beginning, I thought I was a pathetic mother and a pathetic person."
It was Chris, who knocked me after four months, 'Something's wrong. Something's wrong.' On the other hand, she denied it completely saying, "I'm fine." Nonetheless, Chris identified postpartum depression.
This is a clear case of when you can keep on denying it as a normal low feeling. But you need to check in with a doctor at the earliest sign.
#2:

Courteney Cox
Cox is one of the other celebs with postpartum depression creating awareness. She elaborated on her situation as a late case of postpartum depression in an interview. 
She didn't have a tough time just after the birth of the baby. Instead, postpartum depression hit her when Coco turned 6 months. She was sleepless.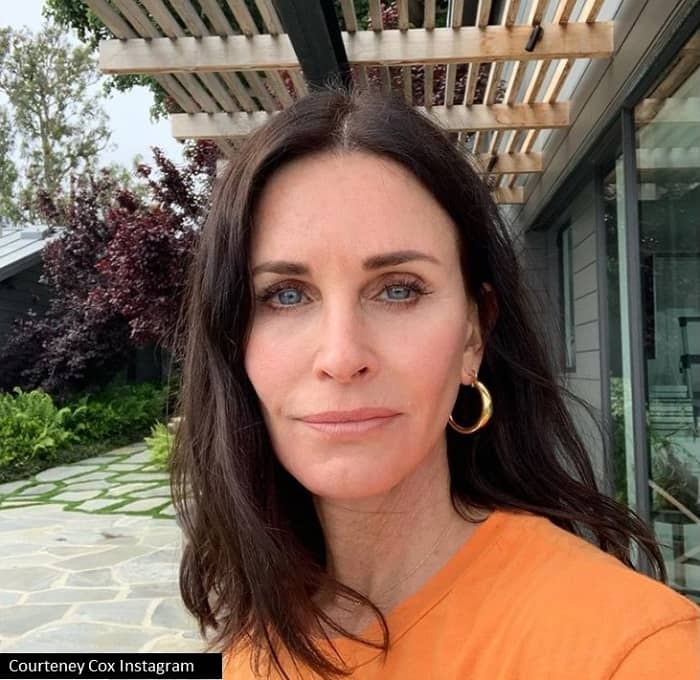 "My heart was racing. I feel depressed. I went to the specialist and found out my hormones had been thrashed."
Postpartum depression can hit anytime. It can set in just after giving birth to the child or long after it. In the case of Cox, it was late Postpartum depression.
#3:

Angelina Jolie
The leading actress never officially commented on her struggle with postpartum depression after giving birth to her twins, Knox and Vivienne.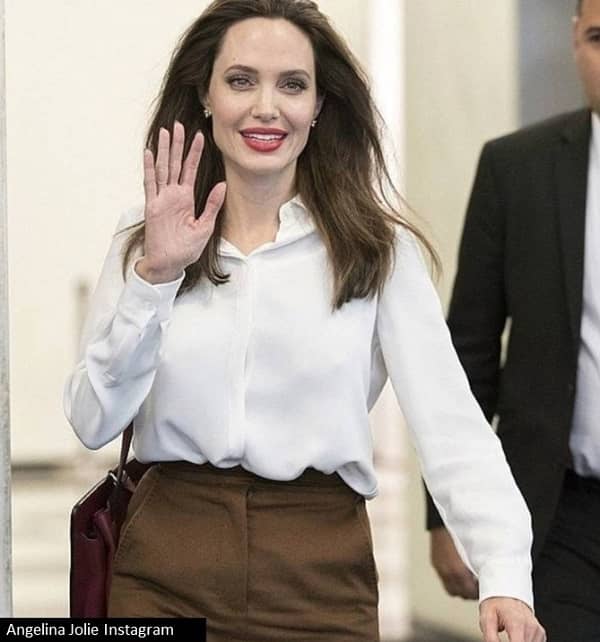 She speculated the struggle made headlines two months post their birth in 2008.
A source mentioned, her depression goes on and off repeatedly. She is focusing on controlling her emotions around her kids. Her mood swings are getting harder and affecting her entire family. 
The source also said she spends most of her time in bed. She just tries to mend it all by sleeping over. Her energy has depleted. She has to force herself to eat because she has to breastfeed. 
Even a drop of a hat makes her cry. In contrast, she begins laughing at inappropriate moments.
So, Celebrities' postnatal depression isn't rare. Even Angelina has had similar experiences.
However, she is considered as a role model, and so she is, in having struggled and gotten through it successfully without breaking down.
#4:

Ivanka Trump
Ivanka Trump is always ready for challenges. Whether it is her multimillion fashion brand or working for her father, she is always on the go.
When Trump opened up about her struggle with postpartum depression, it came as a shock. She experienced the condition after the birth of each of her three children (Arabella, Joseph, and Theodore).
"With each of my kids, I experienced a certain level of postpartum depression," Ivanka elaborated.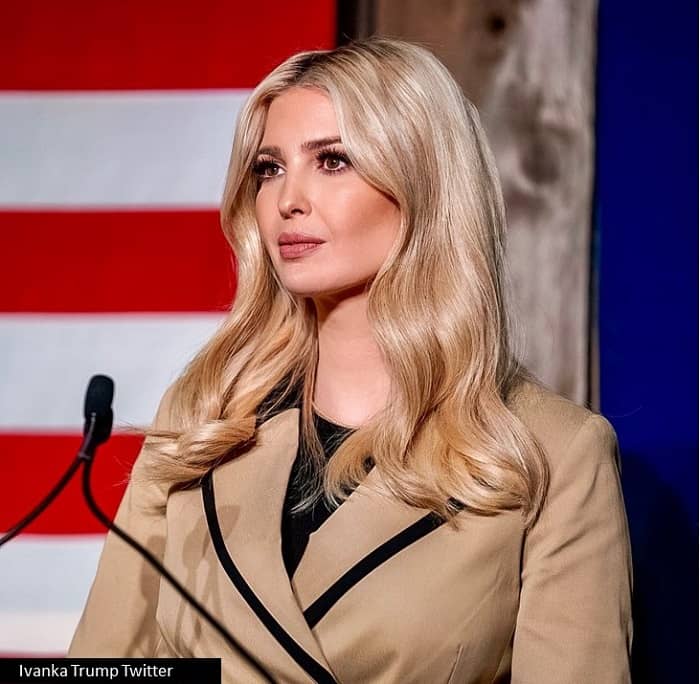 "It was a complicated, challenging, and emotional period for me. It felt like I was not living up to my level as a parent, or as an executive and entrepreneur."
For her, the experience with the condition was harder to process because of the easy pregnancies. She even mentioned that she didn't even realize what she was experiencing. She just thought she wasn't of her full potential and her full version.
#5:

Lena Headey
The Game of Thrones actress suffered from the condition while the shoot for season one. She even mentioned the terrible experience because the condition was undiagnosed.
"I met a specialist for the check-up, and I burst into tears. She told me I was postnatally depressed. And I was like 'Am I? Why is that?'"
Fortunately, Headley received the help she required but recalls the old times. 
"The first year on the shoot and exploring motherhood while going through an entirely weird time was tricky."
There are many other such stories of celebrities who had postpartum depression but who pulled through it bravely.
#6:

Adele
The singer revealed her struggle in an October 2016 interview to Vanity Fair. 
She called it "really bad postpartum depression." The struggle begins after the birth of her son, Angelo.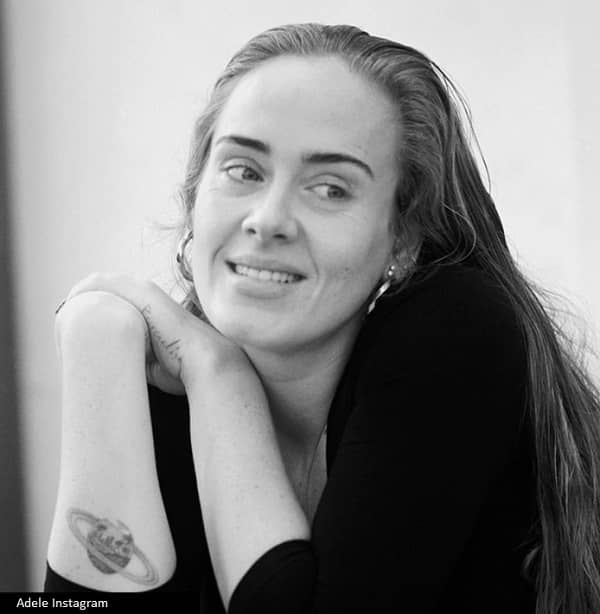 "It frightened me," she continued, just because it was a bit different from the textbook definition of PPD.
Her knowledge of postpartum or postnatal, as they call it in England, was that you don't want to be with your kid. You are anxious you may hurt them. Also, you are worried, they aren't doing a good job. 
Adele, in contrast, experienced an obsession with her son. "It can arrive in different forms."
After opening up to her friend, she felt less alone. She even allows an afternoon without the baby. Indeed, she has found an effective way to take care of herself.
#7:

Reese Witherspoon
Reese is among the list of celebrities who have suffered from postpartum depression. She experienced the condition after the birth of two children among three.
In fact, she had to even take heavy medication to fight it off. On a show, she shared how she dealt with the multiple experiences of postnatal depression.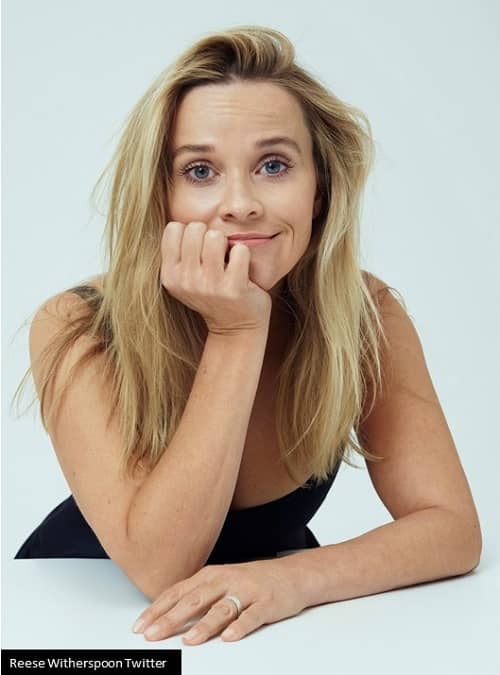 "I've had three children. After each kid, I went through a different experience. One birth, I had a kind of mild postpartum. And one kid I had a severe postpartum. It needed pretty heavy medication because I just wasn't able to think straight at all."
On the other hand, post the birth of one of her kids she didn't encounter postpartum at all. Female celebrity postpartum depression offers us a clearer glimpse of the struggle the condition involves and how diverse the experience can be for different women.
#8:

Hayden Panettiere
Hayden has opened up about her PPD treatment. After the birth of a baby daughter, Kaya, in December 2014, PPD hit her hard. 
In an interview, she opened up about her battle with the condition.
While discussing her struggles, she also shared about the misconception and misunderstanding revolving around the condition. 
She also talked about people who think it is a hoax. They consider it as something cooked up in their brain.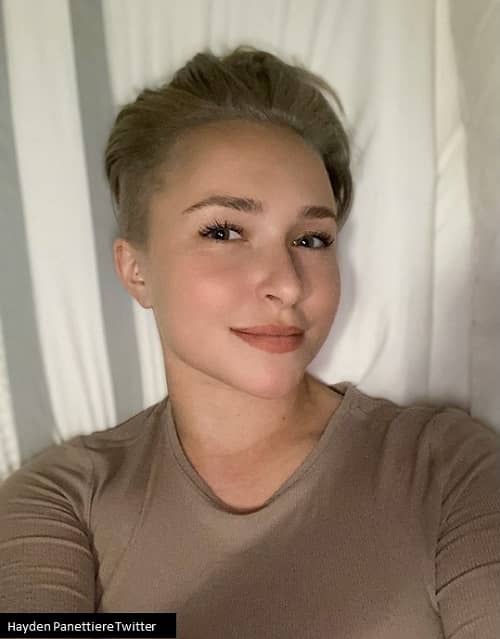 She added, "it's something that's entirely out of control and it's really excruciating, and it's really creepy, and women require a lot of care and support."
She went for treatment for PPD in October 2015. In another interview with GMA in 2017, she expressed how "fabulous" and "great" she was feeling. 
Besides Panettiere, there are other celebrities who went through postpartum depression detailing similar struggles.
#9:

Brooke Shields
Shields broke her silence on PPD in 2003. She doesn't want new moms suffering from PPD to feel stigmatized. 
It was when giving birth to her first daughter, Rowan, in 2003, she experienced it for the first time.
She exemplified her postpartum experience and following treatment by antidepressants and therapy in her book "Down Came the Rain: My Journey Through Postpartum Depression."
In a 2005 interview with Oprah Winfrey, Shields explained the period after giving birth.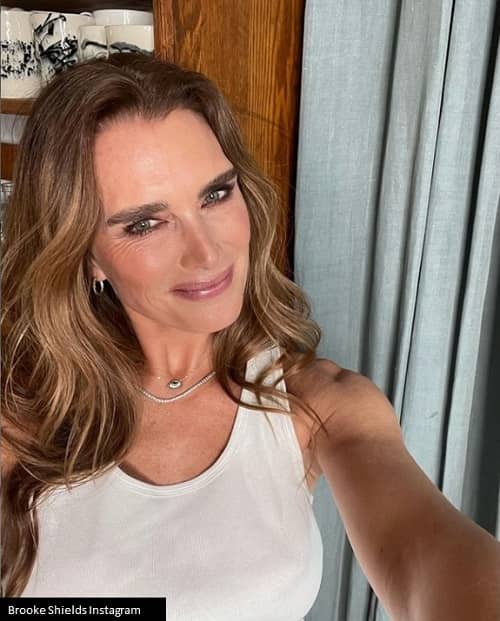 "I had no wish to even play or care about her. And it completely frightened me." She added, she doesn't want to see new mommies experiencing PPD feel marked out.
"If I had been spotted with any other illness, I would have to seek for proper treatment," she told People magazine. 
"In a way, I would have worn it as a badge and be proud about it. I didn't at the beginning – but lastly, I did battle. I survived."
#10:

Sarah Michelle Gellar
Sarah Michelle Gellar opened up about her experience with postpartum depression in 2009. 
In an Instagram post of May 2017, she broke silence on postpartum depression. She battled with the condition after the birth of her daughter, Charlotte in 2009.
"Having children is superb, and life-changing, and seldom what you're ready for," Sarah Michelle Gellar wrote.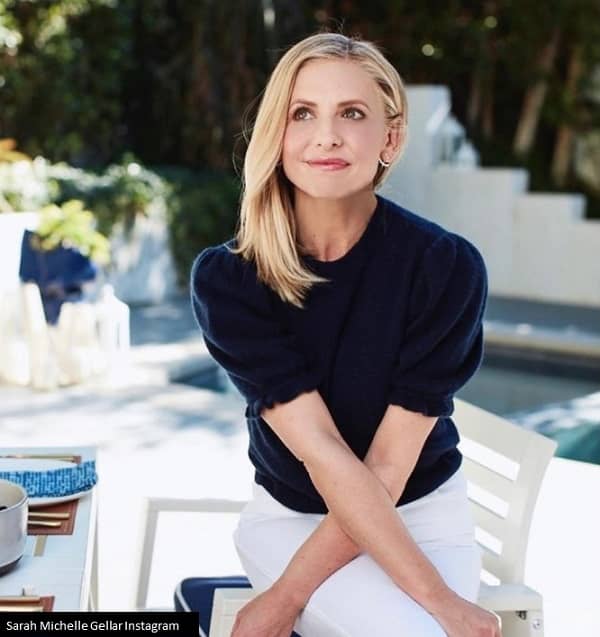 "I love my kids more than anything in the world. Still, like other women, I too fought with postpartum depression after my first baby was born. I sought help and made it through. Every day since then has been a blessing."
Well, these were just a few cases of celebrities who had postpartum depression. There are many more.
Often stigmatized, the condition has a lasting impression on the female brain. However, an early diagnosis can help relieve the long-term harms and severity.
In short, here are some tips you can try to lessen your condition.
Exercise when possible
Switch to a healthy diet
Give time to yourself
Get time to rest
Focus on fish oils
Observe your breast-feeding
Prevent isolation
In spite of all this, seek support and open up about your experiences to a trusted friend who can help you get professional aid. 
After everything is said and done, you'll come out stronger only thinking of what a blessing motherhood is.